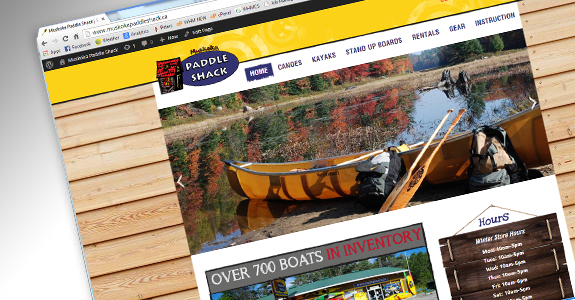 Muskoka Paddle Shack
Chris McDermott of Muskoka Paddle Shack came to us in need of replacing their old website.  They had split off from their main company and wanted a seperate online presence away from the old design.  Organization of product on the old site was very confusing because of the nature of the design and with some automation and custom taxonomies we developed a new way to display the product much easier for the website visitor to navigate.
We're proud of this website and hope it serves the client for years to come.
Show More